October 17, 2012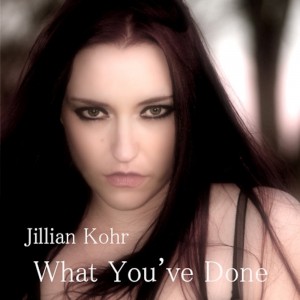 I'm So Excited To Be Able To Offer My Newest Single "What You've Done" Available For Download On  I Tunes!
This Song's For YOU!   With Love ~J
September 30, 2012
I had an amazing time writing this song with Gary Cirimelli and Ollie Kohr. The lyric has so much emotion and is so empowering that when we recorded the vocal it just poured out of me! Harrison Whitford put the killer electric guitar riffs on the track and nailed it! This song was so much fun for me to make and I really hope you all enjoy it as much as I do!                With Love ~Jillian
August 4, 2012
So Excited to be Back in Studio Writing and Recording my Original Music!  Can't wait to Share it with Everyone! 

   ~J
July 16, 2012
Just wanted to write a Special Thank You to Lacuna Acoustic Art for inviting me out to the 2012 Summer NAMM Show In Nashville! You guys are amazing and I had a great time! You ROCK! ~ J
April 20, 2012
I know everybody is excitedly waiting for Jillian to start posting on her new website.  Have no worries, that day is fast approaching!  In the mean time, make sure you are following her on her other pages from Facebook to ReverbNation.  Just follow the links!